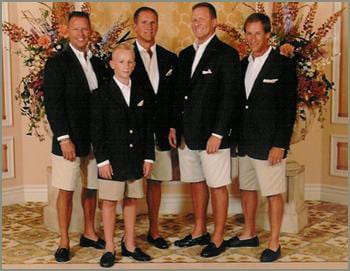 Text or Call
Parker Brothers Carpet Cleaning
972-377-6558
Parker Brothers Carpet Cleaning in Frisco, Plano, Allen, and McKinney, TX, deep cleans your rugs to keep them clean longer. Reliable quality and service in Collin County and North Dallas, Texas for over 25 years.
Eliminate the worry from your carpet cleaning and upholstery cleaning with Parker Brothers Carpet Cleaning
No Hidden Costs, Your Price Always Quoted in Advance

Non-Residue Cleaning by Experienced "Rug Guys" Speeds the Drying Time of Your Carpets & Ensures Superior Results

Residential Carpet Cleaners/Commercial Carpet Cleaners
24-Hour Emergency Service for Water Damage/Flooding

Upholstery Cleaning by Hand

Family Owned & Operated Since 1985
Think ahead to schedule savings into your Back-to-School carpet cleaning in Frisco, Plano. Don't wait until the last minute to call your carpet cleaners. Giving your carpet cleaning company lead time allows them to build a route in your area, rather than scheduling drive time for just one job. This allows them to quote a better price. Likewise take a few minutes to prep for your cleaning. A carpet cleaning quote reflects both labor time and difficulty. If your job is free of clutter( like toys, plants, magazine racks, etc.) your cleaning crew has less set up time and more time to spend on your rugs. This can dramatically effect your quote. If you have been considering upholstery cleaning, now is the time. Ask for a price while the crew is already at your house cleaning rugs. You should get a better price for saving them a second trip. Here at Parker Brothers Carpet Cleaning we are already scheduling routes for Back-to-School carpet cleaning in Frisco, Plano, McKinney, Allen.  We are observing all the necessary precautions for the Covid 19/Corona/Wuhan virus.  We have reduced our crews from 3 men to 2 men.   All crew members are taking temps to begin each shift and wearing masks.   We are sanitizing when arriving/leaving each job.  Everyone had lots of extra at-home time this Spring and Summer.  That can really take its toll on your carpets/area rugs/upholstery.  Let us know if we can help. Text/call 972-377-6558  today!
Election day is Nov. 3
Registration deadlines
By mail: Postmarked by Oct. 5
In person: Oct. 5
We have been the go-to carpet cleaner service for Cantoni Furniture for many years.  We were back there last week to freshen up some area rugs for the showroom.  For years we have worked with their wovens, orientals, dhurries, flokatis, etc.  We are fortunate to have all of that experience to draw from when we visit your house.  Let us know if you have an area rug that needs cleaning!