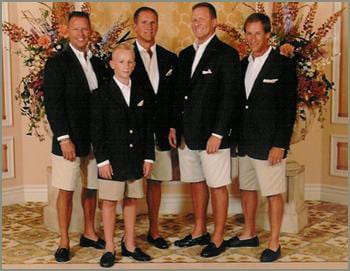 Text or Call
Parker Brothers Carpet Cleaning
972-377-6558
Parker Brothers Carpet Cleaning in Frisco, Plano, Allen, and McKinney, TX, deep cleans your rugs to keep them clean longer. Reliable quality and service in Collin County and North Dallas, Texas for over 25 years.
Eliminate the worry from your carpet cleaning and upholstery cleaning with Parker Brothers Carpet Cleaning
No Hidden Costs, Your Price Always Quoted in Advance

Non-Residue Cleaning by Experienced "Rug Guys" Speeds the Drying Time of Your Carpets & Ensures Superior Results

Residential Carpet Cleaners/Commercial Carpet Cleaners
24-Hour Emergency Service for Water Damage/Flooding

Upholstery Cleaning by Hand

Family Owned & Operated Since 1985
Everyone is focused on Coronavirus/Covid-19/Wuhan virus, but hot weather is here! As summer heats up for all of us, don't forget it's warmer for the pets as well. When humans get dehydrated, they can get diarrhea. Distance runners speak of getting "runner's trots". We've been experiencing our first few weeks of summer heat and humidity. Here at Parker Brothers Carpet Cleaning we have had a high number of emergency calls for pet accidents. Pets get dehydrated just as we do. Double check your pet's water dish in hot weather. Likewise make sure pets are not getting overheated. Avoid unnecessary health problems for your pets and unnecessary charges from your carpet cleaners. Have a great summer!